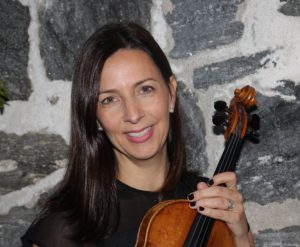 Ani Gregorian Resnick
Director, Violin Teacher
A native of East Lansing, Michigan, violinist Ani Gregorian Resnick received her Bachelor and Master of Music degrees from The Juilliard School, where she studied with Joseph Fuchs, Harvey Shapiro and Earl Carlyss. She has performed on Broadway in The Lion King, Sister Act, Miss Saigon and Jane Eyre, with Train on the Late Show with David Letterman, with Bono (of U2) in Giants Stadium and with Bryan Adams on MTV Unplugged, which was subsequently released on A&M Records. Mrs. Resnick has also performed in Italy with the Spoleto Festival Orchestra, toured Asia with the Juilliard Orchestra and is currently a member of the Springfield (MA) Symphony Orchestra and the New Choral Society of Scarsdale. She can be heard on various television commercials for Sprint, Disney, Ethan Allen, and Este Lauder.
Over the years Mrs. Resnick has performed with such diverse artists as Luciano Pavarotti, Art Garfunkel, Arlo Guthrie, Olivia Newton-John, the Moody Blues, Don McLean, Donna Summer, Kurt Masur, and Bobby McFerrin. She was first prize winner at the Fischoff National Chamber Music Competition as first violinist of the LaStrada String Quartet.
Mrs. Resnick continues to give recitals and chamber music performances throughout the United States, and is an active violin teacher and clinician. She is the founder and director of the prestigious music school, Suzuki on the Island (formed in 2000) and The Artists Program Summer Chamber Music Festival (formed in 2013). She was formerly a teaching artist for the New York Philharmonic School Partnership Teaching Program.

Alejandra Mahave
Violin Teacher
Alejandra Mahave was born in Chile and comes from a family of professional musicians. She is a graduate of the University of Chile, National Conservatory of Music with a degree in Viola Performance and a former member of the Chilean National Symphony, a position she won by audition while finishing her studies at the Conservatory.
Upon her arrival in the United States, Ms. Mahave toured extensively, performing throughout the country and Canada with the Music of Andrew Lloyd Weber featuring Michael Crawford. As a performer Alejandra has been active in many different aspects of musical life, joining the Riverside Symphony, New Jersey Symphony, Westfield Symphony, The New York Virtuosi Chamber Orchestra, City Island Chamber Ensemble and Alma String Quartet. Alternative venues include appearances and recordings with a wide range of popular artists such as Donna Summer, Bryan Adams, Tony Bennett and Mark Mangold, as well as on numerous commercials for radio and TV. Ms. Mahave has also participated in Music Festivals around the world including the Festival di Due Mondi in Spoleto, Italy, the Frutillar Summer Festival in Chile, the Manchester Music Festival in Vermont and the Chamber Music Festival of the Hamptons.
Alejandra started assisting in the studio of violinist Norma Kokisch at a very early stage of her career, making teaching a relevant aspect of her development as a musician. Since then she has been involved with many music schools in the Metropolitan area including the Third Street Settlement, Manhattan School of Music Preparatory School, The Queens College Preparatory School and the Birch Wathen Lenox School. She has done extensive coaching in the Tri-State Area including the Connecticut Youth Symphony and with a special program from BOCES coaching youth orchestras throughout Nassau County. She has been on faculty at Suzuki on the Island for over 15 years.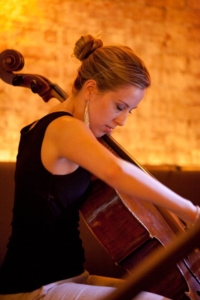 Isabel Fairbanks
Cello Teacher
A graduate of the Manhattan School of Music and Boston University, cellist Isabel Fairbanks has performed throughout the United States, Canada, and Asia as a chamber and orchestral musician. Currently residing in New York City, she has been heard most recently at the 92nd Street Y and the American Songbook at Lincoln Center, as well as Carnegie Hall, Merkin Hall, Boston's Jordan Hall, Le Poisson Rouge, and at the United Nations Friendship Summit. Festival appearances include the Banff International Masterclasses, Roundtop Music Festival, Tanglewood, Bowdoin International Music Festival, and the Orpheus Institute.
Her primary teachers include David Geber, David Soyer, George Neikrug, Mary Lou Rylands, and Andres Diaz. Ms. Fairbanks has performed with the Circe Ensemble, Philharmonic Orchestra of the Americas, the Salome Chamber Orchestra, the Atlantic Symphony Orchestra, and alongside members of the Orpheus Chamber Orchestra. She has been a finalist and prizewinner at the Montpelier Arts Center Competition as part of the Circe Ensemble, the New England Chamber Music Competition, and the Fischoff Chamber Music Competition. Ms. Fairbanks plays an Italian cello made in 1910 by Carlo Carletti. She teaches privately as well as at the Turtle Bay Music School and Saturday Music Project in New York City. She is happy to be joining the faculty of Suzuki on the Island!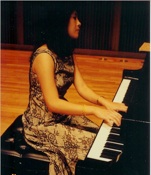 Sing Ing Ho
Piano Teacher
Ms. Sing Ho was born in Taiwan and came to America when she was 18. She received her Bachelor's and Master's degree in Piano at Queens College where she studied with Morey Ritt and a Professional Studies degree in piano from Mannes School of Music, where she studies with Diane Walsh.
Ms. Ho received numerous awards and scholarships and was an accompanist for the Choir/Choral Society under Robert White and Dr. Lawrence Eiseman. She also performed with the Violin and the Wind Repertoire Ensemble under Daniel Phillips and Ronald Roseman at Queens College.
She has toured with the Canticum Novum as an accompanist under Harold Rosenbaum and as a member of a piano/violin duo with Penny Ho, with whom she continues to perform in such places as Queens College, Colgate, and Yale University. Ms. Ho has also performed extensively throughout Europe, specifically in noted concert halls in Salzburg, Vienna, London and at the Saracusa Summer Music Festival in Sicily.
Ms.Ho received her Suzuki Piano Teacher Training from Trinity College at Chicago. She supplemented her training with a course titled " Music and Brain" . She was granted a residency for Nassau County's BOCES Arts in Education in 2006 and 2007. Ms. Ho was on the piano faculty in Center for Preparatory Studies in Music program at Queens College to 2014.
In addition to being a piano teacher at Suzuki on the Island for over 15 years, Ms. Ho is currently a Music director at Calvary Lutheran Church at East Meadow.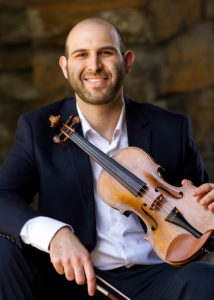 Noah Luft-Weissberg
Violin Teacher
Noah Luft-Weissberg found his great grandfather's violin in a closet when he was two years old, and it hasn't left his hands since. A native of Niskayuna, NY, he started lessons in the Suzuki method with the late Ann Posner and after completing the program, began advanced studies with Paula Shaw in Schenectady.
Noah participated in the Empire State Youth Orchestra for 4 years, the NYSSMA All State Festival Orchestra 2 years, and the New York State School of Orchestral Studies for 4 years, all of which he served as concertmaster. He went to Temple University in Philadelphia where he studied with the former concert master of the Philadelphia Orchestra, the late William Depasquale, and earned BM and MM degrees in Violin Performance. In addition, he played with the National Repertory Orchestra in Breckenridge Colorado for 2 years as principal second violin and soloist, as well as in many regional Orchestras in New York.
Noah has enjoyed a performance career all over the world, playing in Alaska, California, Colorado, Mexico, Puerto Rico, and notably at the Spoleto Festival in Italy. He recently trained in the Suzuki Method at the School For Strings in Manhattan, NY, an intensive two year program. Noah has maintained a private teaching studio for eight years, as well as teaching for the community outreach programs Harmony Program and Noel Pointer Foundation in New York City.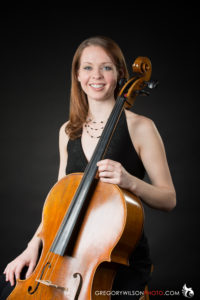 Tara Hanish
Cello Teacher
A Michigan native, Ms. Hanish called Cleveland, OH home for over a decade before moving to New York City in 2015. She received her B.M. degree in Cello Performance from the University of Michigan, M.M. from the University of Miami, and Professional Studies Diploma from the Cleveland Institute of Music. Her principal instructors include Richard Aaron, Ross Harbaugh, Anthony Elliott and Louis Potter. Ms. Hanish is a registered Suzuki teacher, and received teacher training with Tanya Carey, Barbara Wampner, and Pamela Devenport through the School for Strings.
As a freelance musician, Ms. Hanish performs frequently for theater, chamber ensembles, orchestras and new music groups around NYC. While in Cleveland, Ms. Hanish spent a decade as Assistant Principal for the Akron Symphony, and freelanced with orchestras around the Northeast Ohio region. As a soloist, she performed the Boccherini Bb Cello Concerto in 2014 and the Brahms Double Concerto with violinist Andréa Belding Elson in 2013. Ms. Hanish was also a founding member of the Azalea String Quartet, which received high accolades as finalists at the Hugo Kauder and JC Arriaga International Competitions in 2010.
Equally versed in the non-classical scene, Tara plays cello for the Cleveland-based rock band Seafair and the NYC-based alternative cello duo, The Whiskey Girls. As a back-up musician, Tara has performed with notable artists like The Foo Fighters, Michael Bublé, Kanye West, Josh Groban, Barry Manilow, Smokey Robinson, and The Trans-Siberian Orchestra. In 2008, she performed at the Grammy Awards with the Foo Fighters as a You Tube My Grammy Moment winner.
A passionate educator, Ms. Hanish works with students of all ages and levels through an individually tailored blend of Suzuki and traditional methods. In addition to Suzuki on the Island, Ms. Hanish is on the faculty at the Lawrence Eisman Center for Preparatory Studies at Queens College, the Brooklyn Conservatory of Music, and the JCC Thurnauer School in Tenafly, NJ.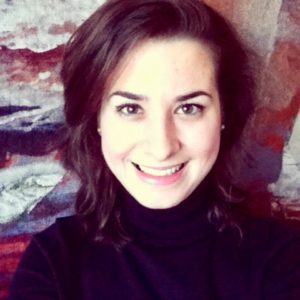 Anna Betka
Piano Teacher
Praised for her musical spontaneity, wit, and charm, Czech-Canadian musician Anna Betka is an active solo pianist, chamber musician, collaborative artist, vocal coach and teacher. In addition to performances throughout North America, Anna Betka has appeared as a soloist and collaborator in many countries, including Germany, France, Czech Republic and the UK.
As a chamber musician, Ms. Betka is one of the founding members of Trio Mondial, a piano trio formed in 2015, with whom she was in residence at the Banff Center in 2016. She has also performed and premiered works by Thomas Ades, Mark Applebaum, and Anthony Korf with the Stony Brook Contemporary Chamber Players.
Just this past spring, she advanced to candidacy pursuing a doctorate (Doctor of Musical Arts) in piano at Stony Brook University, studying with Gil Kalish and Tina Dahl. As an educator, Ms. Betka has taught all three levels of group keyboard courses to undergraduates at Stony Brook University and is a faculty member at Stony Brook Pre- College.
In addition to having maintained an individual piano studio for four years, she has been a faculty member at the Oakville Suzuki Performing Arts Camp for eight years. Having received First Class Honours with Distinction for her Associate of the Royal Conservatory Toronto (ARCT) in Singing, Ms. Betka loves to combine her two passions in vocal coaching and Czech diction. This past summer, she was an opera coaching fellow at the Aspen Music Festival and School.
A graduate of the prestigious School for Strings Suzuki Teacher Training program, Ms. Betka looks forward to being on faculty at Suzuki on the Island in Manhasset as well as the Suzuki Music Schools of Westport and Orange in Connecticut.
Suzuki on the Island is an educational program owned and operated by Suzuki on the Island LLC, a limited liability company formed under the laws of the State of New York.
Opening Hours
Mon-Fri: 8 AM - 5 PM
Sat-Sun: 8 AM - 2 PM
Address
1845 Northern Blvd
Manhasset, NY 11030